Jim Moss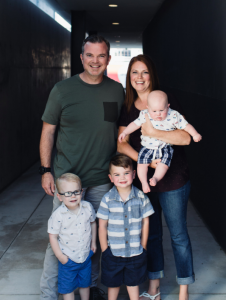 Family: Wife – Tabi, Sons – Liam, Noah and Eli.
Why I coach: I've had an incredible passion to be a coach since my early twenties. It's been a part of my thinking and life since I was a young man growing up highly involved in competitive sports. I get energized by tackling difficult tasks and am somewhat addicted to winning and seeing my clients win at life. Helping others take a step toward their dream is the highlight and ultimate fulfillment of my life. I can't wait to help the next individual begin thriving in all that God has created him or her to do.
What I do for fun: I love hiking and enjoy anything outdoors that involves the element of nature. Visiting the mountains or a nearby lake is the pinnacle of my outdoor enjoyment.
My personal "Why": Inspiring others to live out their God-given dream.
---
Brad Sprague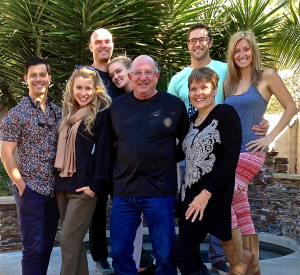 Family: Wife – Marty, Daughter – Amy and husband Joel, Son – Chris and wife Joanie, Daughter – Abby and husband Andy.
Why I coach: I love helping people discover their unique contribution. When people bring who they are to what they do, they are living out God's unique purpose for their life. Coaching is all about facilitating breakthroughs in thinking and translating these breakthroughs into behaviors. Helping a person achieve what they really desire is what coaching is all about. I have been coaching individuals and groups for over twenty years.
You can always go farther with a coach.
What I do for fun: I love the outdoors, fly-fishing, photography, and all kinds of hunting—especially bow hunting. I enjoy spending time with my bride of 37 years and entertaining people with her in our home. I enjoy all kinds of traveling, especially to Big Sky, Montana and the North Shore of Oahu.
My personal "Why": Living the life you were meant to live.
---
Amber Day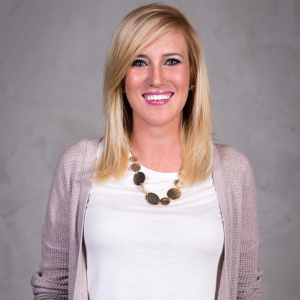 Family: I am not married so my family currently consists of my mom Diane, my sister Allie, and my cantankerous grandparents, all with whom I'm very close.
Why I coach: I have always lived a lifestyle of coaching, but didn't consider pursuing it as a career until I had my life personally changed by my first coach. Fifteen minutes with him did more to launch me forward than years of trying to do so by myself, and I quickly grew passionate about becoming that catalyst for others. I left a "stable and successful" full-time career in oil and gas to pursue a much less lucrative but significantly more fulfilling career and am now addicted to helping others find the freedom and fulfillment that's experienced by living a lifestyle that is consistent with their passions. Because of my experiences, I love getting to the heart of WHY someone has a certain goal or burden, developing a personal mission based on that WHY, and then helping them take courageous steps toward living out that calling. One of my biggest natural skill sets is networking (a powerful influence tool when used correctly), so I love to resource my clients with the right people and tools to move their vision forward!
What I do for fun: Since my careers are social in nature, my fun times are usually spent on solo time. Whether to the movies for the afternoon or to the coast for some personal beach time, I thrive on intermittent bouts of spontaneous adventure.
My personal "Why": To weaponize your influence, enabling you to have an exponential impact on the injustices of this world.
---
Jason Fitch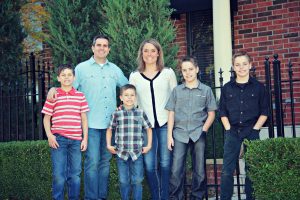 Family: Sara, Colin & Liam (13 – twins), Ethan (11), Jude (8)
Why I coach: For over twenty years, I've been a coaching leader.  During the past five years I've identified coaching as its own art and the more I study and practice it, the more I know it's what God has made me to do.  Personally, coaching has helped me navigate some of my lowest lows and maximize some of my highest highs.  I love sharing those types of experiences with my clients, as well.  I find it fascinating that each and every person has the answers to all life's challenges inside them, although many don't know how to draw that out.  I love being the one who helps draw that truth out.  I specialize in coaching and life-planning for pastors and church leaders.  I also facilitate staff-wide strategic operating plans for churches.
What I do for fun: I love working out and watching sports.  My favorites are MMA and college football.  I've recently gotten interested in trail hiking too.  Let's just say I have a growing love for the outdoors.  However, my favorite thing is taking long walks with my wife, Sara.
My personal "Why": God has placed me in this world to help you find your future.